Emily Matusz: Assessment Graduate Assistant
Emily is responsible for all components of the assessment cycle within CS-L. Specifically, she is responsible for the development of new direct and indirect measures specific to the goals and learning outcomes of the CS-L office, the analysis of the psychometric properties of measures utilized within the office, data management, data analysis, data report writing, and the dissemination of assessment results to stakeholders.
Bio:
Emily grew up in the suburbs of Philadelphia. She graduated in 2016 from Bloomsburg University of Pennsylvania, where she earned her Bachelor of Arts in Psychology with a concentration in Family, Children, and Youth. She is currently a second-year graduate student studying Clinical Neuropsychology in the Applied Research concentration of the Psychological Sciences M.A. program. Her research and clinical interests include dementia, neuropsychological assessment, traumatic brain injury, and perioperative care. Outside of academia, she enjoys playing fantasy football and cheering on her favorite NFL football team, the Super Bowl LII World Champions: The Philadelphia Eagles.
Community Service-Learning
Office Hours
Mon - Fri: 8:00 am - 5:00 pm
Student Staff: 10am-3pm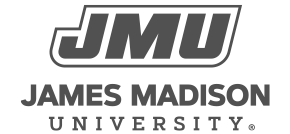 800 South Main Street
Harrisonburg, VA 22807
Contact Us