Cody Brindle: Assessment Graduate Assistant
This Graduate Assistant (GA) is responsible for all components of the assessment cycle within CS-L; specifically, for the development of new direct and indirect measures specific to the goals and learning outcomes of the CS-L office, the analysis of the psychometric properties of measures utilized within the office, data management, data analysis, data report writing, and the dissmenination of assessment results to stakeholders. 
Bio: Cody earned his B.A. in Psychology and his B.S. in Accounting at Shepherd University. He is pursuing his M.A. in Psychological Sciences with an Experimental Psychology concentration. Prior to coming to James Madison University, Cody served as Community Advisor for the Alpha Zeta Mu chapter of Alpha Phi Omega. On his off-time, Cody writes and publishes short stories and poetry, practices Mongolian throat-singing, and ingests far too much coffee, though he mostly listens to and archives new music, having cataloged 12,000+ albums to date.
Community Service-Learning
Office Hours
Mon - Thurs: 8:00 am - 5:00 pm
Friday 8:00 am - noon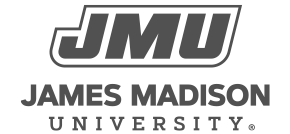 800 South Main Street
Harrisonburg, VA 22807
Contact Us