Katie Ramella: Operations and Administrative Assistant
Katie is responsible for administrative support for the CS-L office which includes payroll for the department and Federal Work Study, technology assistance, and customer service with a smile. 
Bio: 
Ever since Katie has moved back to the area, she has found herself in many offices here at JMU. She enjoys staying organized and putting a smile on everyone's face. Katie has moved all around the East coast working for various companies, gaining great experience and travel. Outside of work, Katie is a mom of two boys who love to swim, camp, run and keep her on her feet! Besides spending time with her family, Katie is also the director of The Little Angel's choir at her church.  
Community Service-Learning
Office Hours
Mon - Fri: 8:00 am - 5:00 pm
Student Staff: 10am-3pm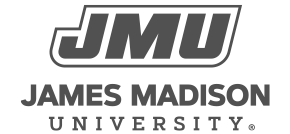 800 South Main Street
Harrisonburg, VA 22807
Contact Us