Skyler Gonzalez: CS-L Graduate Assistant
Skyler is responsible for assisting with service-learning initiatives in the local area. They assist with coordinating the Community Federal Work-Study, America Reads, and Madison Community Scholars programs. They also assist in connecting local community partners with individuals as well as student organizations.
Bio:
Skyler earned their B.A. in Psychology from James Madison University and is currently completing their M.Ed. in College Student Personnel Administration. They worked in JMU's LGBTQ & Ally Education Program and the Dux Leadership Center. They have continued involvement with facilitating educational workshops, leadership development programs and CliftonStrengths Coaching. Skyler is passionate about education, community building and advocacy through a social justice lens. In their free time, Skyler enjoys making and experiencing all forms of art. They like animals, fruit and learning how to make new vegan dishes. Most importantly, Skyler loves returning home to the unconditional love of their pets.
Pronouns: They, Them, Theirs
Community Service-Learning
Office Hours
Mon - Fri: 8:00 am - 5:00 pm
Student Staff: 10am-3pm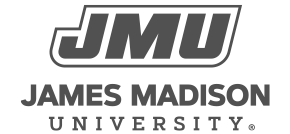 800 South Main Street
Harrisonburg, VA 22807
Contact Us