Briana Craig: Assessment Graduate Assistant
Briana is responsible for all components of the assessment cycle within CS-L. Specifically, she is responsible for the development of new direct and indirect measures specific to the goals and learning outcomes of the CS-L office, the analysis of the psychometric properties of measures utilized within the office, data management, data analysis, data report writing, and the dissmenination of assessment results to stakeholders. 
Bio:
Briana is a double duke here at JMU, graduating in 2018 with a B.S. in psychology and a minor in statistics, currently working towards a Masters in Psychological Sciences in the Quantitative Concentration. She is doing research on assessing learning outcomes with logistic regression, and preparing to do a thesis project on the statistical technique of propensity score matching. Outside of Academia, Briana enjoys cooking and eating lots of really good food. 
Community Service-Learning
Office Hours
Mon - Fri: 8:00 am - 5:00 pm
Student Staff: 10am-3pm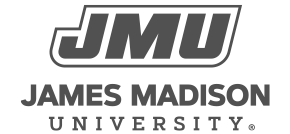 800 South Main Street
Harrisonburg, VA 22807
Contact Us