Livvy Call: Food Recovery and Security
Livvy is the new Engagement Fellow for Food Access and Security. Her responsibilities will be to assess and collaboratively address campus food insecurity; strengthen and expand the community partnerships and operations of the Campus Kitchen at JMU; and build greater university support for local community organizations also invested in food equity and access.
Bio:
Livvy is from Richmond, Virginia, and recently graduated from JMU with a B.S. in Dietetics. She is an active member of the Harrisonburg community in areas particularly relating to service work, community organizing, and anything relating to cooking and farming. In her free time, she enjoys a good bike ride or run, traveling via bike touring, learning new languages, spending quality time with friends and family, adventurous cooking, and appreciating a good forest bug symphony. Her heart and mind are ever curious, and she is currently investing her time to learning more about social justice issues in order to cultivate a more equitable, loving, and sustainable world.
Community Service-Learning
Office Hours
Mon - Fri: 8:00 am - 5:00 pm
Student Staff: 10am-3pm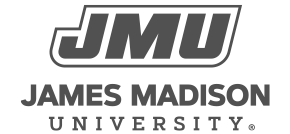 800 South Main Street
Harrisonburg, VA 22807
Contact Us