What do I do at the Counseling Center?
I am a licensed clinical psychologist and provide individual and group counseling to students, as well as supervision to clinicians-in-training. I also coordinate outreach for international students on campus, and serve as the liaison to the Center for Global Engagement and the International Study Center. Additionally, I coordinate the Counseling Center's Psy.D. practicum.
What's it like to work with me?
I strive to provide a safe and open environment in which students feel able to discuss and explore the different issues they are coming in with. My personal style is a blend of warmth and humor, while also challenging clients in a supportive and caring manner to facilitate their growth and increase well-being. I use an interpersonal approach to therapy, which means that exploration of past and present relationships and how those experiences may be affecting the client, is often a part of my work.  I also integrate dialectical behavior therapy into my work with clients in order to promote development of healthier coping skills.  I really enjoy clinical work and it is my priority to best serve the individuals I work with.  For that reason, I work collaboratively with clients to ensure that counseling is meeting their needs. While I consider myself a generalist, some of my interests include family dynamics, emotional maltreatment, trauma, and issues related to multiculturalism and diversity.
What do I do at JMU outside of the Counseling Center?
I coordinate outreach to help reach JMU's international students, and work with other campus offices and staff members to better serve and support international students. I attend multicultural events on campus and visit classrooms to talk about Counseling Center services and other topics with international students.  I also provide animal assisted therapy and do outreach events with my dog Walter, who is also part of the Counseling Center staff.
Counseling Center
Operating Hours:
Mon-Fri: 8am - 5pm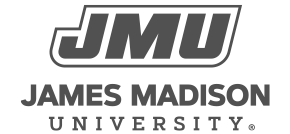 800 South Main Street
Harrisonburg, VA 22807
Contact Us