What do I do at the Counseling Center?
I am one of the Graduate Assistants here at the Counseling Center for Victim Advocacy Services. I assist with the day to day operations of Victim Advocacy Services and I perform various front desk administrative responsibilities. These responsibilities include providing support to the Victim Advocacy Staff while also providing outstanding customer service to the students, the faculty, and the JMU community. I will always greet you with a warm and welcoming smile!

What do I do at JMU outside of the Counseling Center?
I am in my first year of the JMU School Counseling M.Ed./Ed.S program. I am also qualifying for an LPC. During my free time, I enjoy spending time with my loved ones (including my dog Lola), crafting, binge watching TV shows, and being outside.  
Counseling Center
Operating Hours:
Monday-Friday: 8am-5pm

24/7 Mental Health Emergency Support
Call (540)568-6552, after hours press 1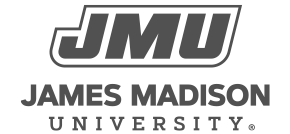 800 South Main Street
Harrisonburg, VA 22807
Contact Us