What do I do at the Counseling Center?
I create a variety of marketing material, digital content, and printed documents to help better serve the Counseling Center and its outreach programs. My work is devoted to helping inform students, parents, and staff of what services we offer, what they include, and who we serve.
What do I do at JMU outside of the Counseling Center?
I'm currently in my second year of pursuing a MA in Writing, Rhetoric, and Technical Communication. Outside of class, work, and homework, I spend my time playing music, seeing friends, and exploring around Harrisonburg.
Counseling Center
Operating Hours:
Mon-Fri: 8am - 5pm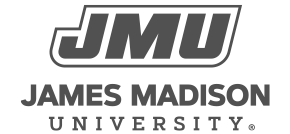 800 South Main Street
Harrisonburg, VA 22807
Contact Us