Matthew Martin, M.A., Ed.S.
What do I do at the Counseling Center?
I provide one on one, individualized counseling, group counseling, and treatment programming at the Counseling Center.
What's it like to work with me?
I have a person-centered approach in which I take an active role in meeting clients within a warm, supportive, and non-judgmental space. I tailor my counseling interventions to the unique needs of each client by integrating cognitive-behavioral therapy, solution-focused therapy, and existential/interpersonal orientations to guide the overall process of healing. I have experience working with clients struggling with depression, anxiety, grief and loss, partner relationships, life transitions, and many other social and psychological areas of focus.
What do I do at JMU outside of the Counseling Center?
When not at work, I can often be found hiking through the mountains surrounding the Shenandoah Valley. I also love to read, learn new trades, and explore novel cultural and natural settings inside and outside of Virginia.
Counseling Center
Operating Hours:
Mon-Fri: 8am - 5pm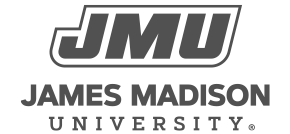 800 South Main Street
Harrisonburg, VA 22807
Contact Us