What do I do at the Counseling Center?
I currently work as a full-time doctoral intern at the center as the last component of completing my doctoral degree in Counseling Psychology at West Virginia University. I co-facilitate various therapy groups and treatment programs within the center, as well as provide individual counseling, consultation and crisis services. I also assist in developing and organizing outreach programming for the JMU community.   
What's it like to work with me?
One of my personal and professional values involves relationship-building, which is one of the prominent and foundational aspects of my work with my clients. I understand that coming into counseling (whether it is your first time or not) can be a vulnerable experience, and I attempt to foster genuineness and authenticity in the therapeutic relationship to create a safe and warm environment. I use an integrative approach in my work that emphasizes collaboration and is informed by interpersonal and humanistic approaches. I find that exploring interpersonal patterns, past and present, in counseling can not only help to identify problems that affect current levels of functioning and well-being but also lead to discovering ways to manage or work through these concerns. I also appreciate mindfulness, self-compassion and meaning-making interventions and often incorporate these techniques in various aspects of my work.
What do I do outside of the Counseling Center?
I enjoy being active in sport (watching and participating), being in nature, and finding new ways to be creative and crafty.  One of my favorite ways to relax is socializing with my friends and lounging around with my dog, Belle.
Counseling Center
Operating Hours:
Mon-Fri: 8am - 5pm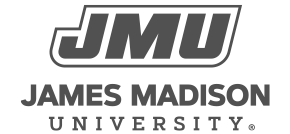 800 South Main Street
Harrisonburg, VA 22807
Contact Us