What do I do at the Counseling Center?
I work as the front desk assistant for my GA position. I schedule appointments and greet students with a friendly smile!
What do I do outside of the Counseling Center?
I am a first-year student in the School Counseling master's program. Outside of school you can find me working out, drinking coffee, or spending time in nature with my husband.
Counseling Center
Operating Hours:
Mon-Fri: 8am - 5pm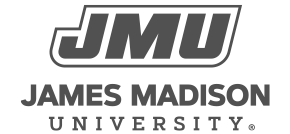 800 South Main Street
Harrisonburg, VA 22807
Contact Us