What do I do at the Counseling Center?
I am a licensed clinical psychologist and provide a variety of clinical services. I coordinate the CC treatment programs, men's issues initiatives, manage our website, provide supervision, and perform a variety of clinical and administration tasks around maintaining our electronic records, outcome assessments, and technology.
What's it like to work with me?
I approach counseling from an integrative perspective incorporating cognitive-behavioral, Acceptance and Commitment, and interpersonal interventions. Although I work with clients who are experiencing a variety of clinical concerns, I have several areas of clinical interest: treatment of anxiety, worry, panic and social anxiety, gender role issues, couples and relationship problems, interpersonal violence and stalking, as well as healthy communication and assertiveness.
What do I do at JMU outside of the Counseling Center?
I have strong personal and professional interests in social justice issues related to power, privilege, social class, first generation college students, men and masculinity issues, and gender roles/identities. I participate on the Student Affairs Diversity Council and support a variety of initiatives related to first generation college students.
Counseling Center
Operating Hours:
Mon-Fri: 8am - 5pm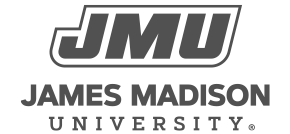 800 South Main Street
Harrisonburg, VA 22807
Contact Us