Theoklitos (Theo) Karipidis, M.S
What do I do at the Counseling Center?
I am a full-time doctoral intern coming from the PhD program in Counseling Psychology, with a minor in Sport and Performance Psychology, from Indiana University, Bloomington. Here at the CC, I provide individual counseling services, consultation, and supervision for practicum level doctoral clinicians-in-training. In addition, I am on the Athlete Mental Health Track and, in liaison with the JMU Athletics Department, I also work with student-athletes focusing on performance enhancement, mental health issues, and psychological well-being.
What's it like to work with me?
I approach counseling from an integrative perspective including mainly Interpersonal Therapy, CBT interventions, and psychodynamic elements. This means I highly value and work on the interplay of emotions and thoughts, and I believe that therapy continues outside of the counseling sessions. The multicultural component is salient in every step of my academic and clinical work and, for this reason, every single day I am humbly working on my preconceptions and biases. Finally, I am a big fan of the Growth Mindset theory and so I believe that every individual can work and improve towards any goal.
What do I do at JMU outside of the Counseling Center?
In my free time, I enjoy swimming, playing basketball and table tennis. Also, I am always down for a weekend out-of-town mini trip.
Counseling Center
Operating Hours:
Monday-Friday: 8am-5pm

24/7 Mental Health Emergency Support
Call (540)568-6552, after hours press 1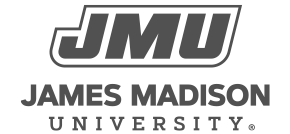 800 South Main Street
Harrisonburg, VA 22807
Contact Us