Jackie Jenkins, M.S., NCC
What do I do at the Counseling Center?
I am a Resident in Counseling and National Board Certified Counselor.  On a daily basis, I operate within our walk-in system to provide comprehensive and efficient crisis intakes and risk assessments to students experiencing emotional and psychological distress, and provide appropriate referrals to clinically-indicated services. Additionally, I provide consultation services to JMU students, faculty, staff, and others who are concerned about the distress, unusual, problematic or potentially harmful behavior of others. I also carry a small case load of individual clients.
What's it like to work with me?
I believe in the utilization of both directive and non-directive, client-centered counseling styles to help individuals explore and resolve their ambivalence, as well as one's own self-discovery. During individual counseling sessions I will often incorporate interventions from MI (Motivational Interviewing) or CBT (Cognitive Behavior Therapy). My office offers a warm and inviting environment where clients can feel at ease, and of priority, as we work collaboratively to address their tailored needs.
What do I do outside of the Counseling Center?
As a retired athlete, I am an avid sports fan and enjoy local sporting events of all kinds. In attempt to keep active and stay true to those roots, I am an assistant softball coach for a local high school and am involved in several recreational leagues to include softball, kickball and dodgeball. I enjoy traveling, live music, expressing my artistic side and spending time with my family and friends. 
Counseling Center
Operating Hours:
Monday-Friday: 8am-5pm

24/7 Mental Health Emergency Support
Call (540)568-6552, after hours press 1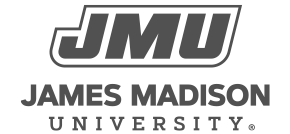 800 South Main Street
Harrisonburg, VA 22807
Contact Us