What do I do at the Counseling Center?
As a Graduate Assistant in the Counseling Center, I help out with Suicide Risk Reduction Outreach. This includes helping with National Suicide Prevention Week in the fall, Walk for Hope in the spring, as well as presentations throughout the semester. Presentations include Reducing the Risk of Suicide, Dealing with Depression, and Understanding Self-Harming Behaviors.

What do I do at JMU outside of the Counseling Center?
I am currently finishing up my degree in JMU's School Counseling M.Ed/Ed.S program. I am also an intern with an elementary school in Shenandoah County! When I'm not there, I love to bake all sorts of sweets, spend quality time with my cohort, and try all the amazing Harrisonburg restaurants.
Counseling Center
Operating Hours:
Monday-Friday: 8am-5pm

24/7 Mental Health Emergency Support
Call (540)568-6552, after hours press 1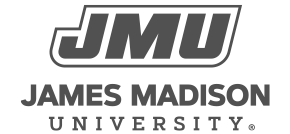 800 South Main Street
Harrisonburg, VA 22807
Contact Us