What do I do at the Counseling Center?
As an extern of the Counseling Center I primarily provide individual counseling services. I also assist with intake appointments and co-facilitate groups.
What's it like to work with me?
My approach is person-centered and strength based, believing everyone has the capacity for self-healing and change. Counseling offers us the space to better understand ourselves in order to create change, and address troubling or confusing thoughts and feelings. My approach is warm, non-judgmental, and curious.
I also embody a holistic approach, looking at the mind, body, and spirit. I find it helpful to examine unhelpful thoughts and patterns in order to discern if they fit with your goals and purpose. I want to help you navigate your internal world, so that you may build upon strengths which already exist inside of you. I enjoy using mindfulness techniques and expressive arts when words don't match the feelings that are present. I am patient and will work with you in a collaborative way to support your story and goals, while also empowering and encouraging you.
What do I do outside of the Counseling Center?
I am currently a graduate student in my third and final year of a Clinical Mental Health Program. Outside of counseling and classes I enjoy spending time with my husband and daughter, adventuring in the Shenandoah Valley, growing flowers and vegetables, and being creative in any way that I can.
Counseling Center
Operating Hours:
Monday-Friday: 8am-5pm

24/7 Mental Health Emergency Support
Call (540)568-6552, after hours press 1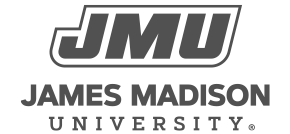 800 South Main Street
Harrisonburg, VA 22807
Contact Us