What do I do at the Counseling Center?
I am a licensed clinical psychologist at the Counseling Center, and provide individual and group therapy services to students. I coordinate the Counseling Center's group therapy services, and am also the Men's Issues specialist. I enjoy working with minority student populations, especially international students, and am fluent in Chinese Mandarin.
What's it like to work with me?
My approach in treatment is integrative, using a variety of evidence-based cognitive-behavioral, emotion-focused, and attachment-based interventions based on the needs of clients. I enjoy working with a wide variety of presenting concerns, including general anxiety, social anxiety, couples and relationship concerns, and identity development.
What do I do outside of the Counseling Center?
I am passionate about issues related to culturally sensitive therapy/treatment, men and masculinity issues, and mental health stigma reduction. I work with various campus partners to promote awareness of the Counseling Center's services.
Counseling Center
Operating Hours:
Monday-Friday: 8am - 5pm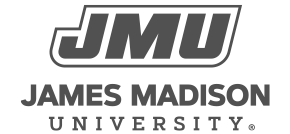 800 South Main Street
Harrisonburg, VA 22807
Contact Us