Grace DeVries, M.Ed., NCC
What do I do at the Counseling Center?
As a Resident in Counseling and National Certified Counselor, I provide a variety of services to students through the Counseling Center. These include individual counseling, consultations, and crisis counseling, among others.
What's it like to work with me?
I utilize a humanistic framework and draw primarily from person-centered, strengths-based, and solution-focused approaches to counseling. This means that our counseling journey will be collaborative and tailored toward your unique goals. In sessions, I aim to provide a safe, open space for clients where they can increase self-awareness, identify their own strengths, process emotions and experiences, and practice relevant skills.
What do I do outside of the Counseling Center?
I enjoy working with other departments and participating in the variety of outreach events provided by JMU. When I'm not on campus, I often spend my time exploring Harrisonburg and the surrounding areas, spending time with friends and family, practicing yoga and meditation, drinking coffee and/or curled up with a book. 
Counseling Center
Operating Hours:
Mon-Fri: 8am - 5pm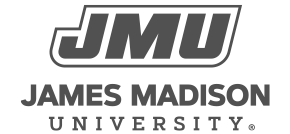 800 South Main Street
Harrisonburg, VA 22807
Contact Us