Sarah Deprey-Severance, M.A., Ed.S.
What do I do at the Counseling Center?
As a Resident in Counseling, I provide a variety of clinical services at the Counseling Center, including brief individual counseling and intake appointments.
What's it like to work with me?
I strive to provide a warm and welcoming environment in which students can explore their concerns and get to know themselves better. I work collaboratively with students to set goals for improved wellbeing, and offer support in times of change and adjustment. I work from an interpersonal process, strengths-based, developmental orientation that emphasizes the counseling relationship and honors clients' emotional expression. I enjoy using mindfulness-based interventions that promote acceptance and self-compassion.
What do I do outside of the Counseling Center?
I like to spend my free time reading, traveling, attending concerts, spending time with friends, family, and my kitten, and exploring the natural beauty of the Shenandoah Valley.
Counseling Center
Operating Hours:
Monday-Friday: 8am - 5pm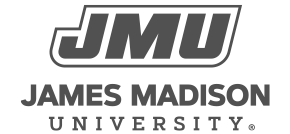 800 South Main Street
Harrisonburg, VA 22807
Contact Us