What do I do at the Counseling Center?
I am a doctoral intern at the counseling center this year from Chatham University's Doctor of Psychology (PsyD) in Counseling Psychology program. I am working towards finishing my degree this year.  I provide individual counseling, consultation and crisis services and co-facilitate one of the group and treatment programs.  I will be assisting with some of the outreach programming.
What's it like to work with me?
My approach to therapy is to work towards making the counseling experience feel safe and supportive so that the client feels able to explore the different reasons that lead to seeking counseling.  My theoretical approach is an integration of interpersonal and humanistic approaches.  I collaborate with clients so that we can work together in identifying goals for therapy and in recognition of the client's strengths. 
What do I do at JMU outside of the Counseling Center?
I enjoy reading good books and spending time with my friends and family.
Counseling Center
Operating Hours:
Mon-Fri: 8am - 5pm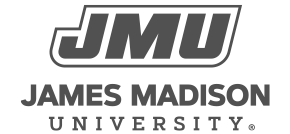 800 South Main Street
Harrisonburg, VA 22807
Contact Us