For Corporations: Partner in Research

March 17, 2020
Collaborate with JMU to Bring Innovations to Market
JMU offers companies varied and dynamic opportunities for supporting research that advances their goals. If your company wishes to discuss research collaboration, the Office of Corporate Relations can help connect you to the right offices and individuals at JMU for further assistance.
Please contact John Meck, director of Corporate Relations at meckjh@jmu.edu or 540-568-4122.
The JMU Expert Finder
Want to explore JMU's research portfolio on your own? You can use the JMU Expert Finder to learn about the JMU researchers working in your topic area.
Commercial Research Collaborations
JMU has a robust system for supporting marketable advancements through university-industry partnerships. The Office for Technology Transfer at JMU supports strategic research and development between JMU and industry, which facilitates the transfer of JMU innovations for the benefit of the university community and the public.
James Madison University
Sonner Hall
MSC 4401
481 Bluestone Drive
Room 2037-2039
Harrisonburg, Virginia 22807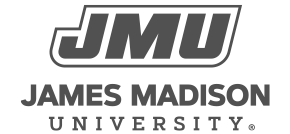 800 South Main Street
Harrisonburg, VA 22807
Contact Us