Corporate Relations: Give or Sponsor

March 17, 2020
Partner with JMU to advance your company's philanthropic objectives and showcase your commitment to research, education, and on-the-ground impact. There are a number of opportunities to work with JMU faculty to support research and programs that advance your business interests and worthy causes, and to improve the wellbeing of communities around the world.
There are also opportunities to establish scholarship funds or fellowships for students. Your company will have an opportunity to enhance access to education for young people of diverse backgrounds while partnering with JMU on your workforce pipeline development objectives.
Please contact John Meck, director of Corporate Relations at meckjh@jmu.edu or 540-568-4122 to arrange a visit to campus and discuss your philanthropic interests.
James Madison University
Sonner Hall
MSC 4401
481 Bluestone Drive
Room 2037-2039
Harrisonburg, Virginia 22807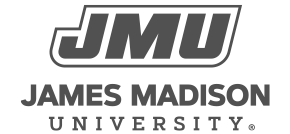 800 South Main Street
Harrisonburg, VA 22807
Contact Us