Microsoft Office for Students
November 2, 2020
JMU students can get a subscription to Microsoft Office 365 ProPlus at no cost for Windows and Macintosh computers. In addition, you may install it on up to 5 computers. Your subscription to Microsoft Office will remain as long as you are enrolled as a JMU student. 
Who is eligible?
All enrolled JMU students are eligible.
Once you are no longer enrolled, your subscription to use the Office products will end. At that point, you may enroll via other subscription offers.
What is available with the Office 365 ProPlus subscription license?
Office 365 ProPlus for PC
Office 365 ProPlus for Mac (Note: the Access application is not available for Mac)
Office Mobile for a variety of phones and tablets
Are these full versions of Office and available for offline use?
Yes, these are full versions of Office, and all are available for offline use.
How do I install the software?
Enter http://dukes.jmu.edu in a web browser and log in with your Dukes email address and password.
Click the App Launcher icon  in the upper left of the screen
Click Office 365 ➔ to the right of the App Launcher
Click Install Office  on the right side of the screen
Click Office 365 Apps
Click Run then follow the instructions to install Office on your computer or mobile device
For assistance, contact the IT Help Desk at (540) 568-3555 or email helpdesk@jmu.edu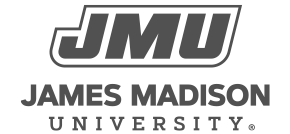 800 South Main Street
Harrisonburg, VA 22807
Contact Us