Overview
VITA Audio and Data Conferencing Card:
The Virginia Information Technologies Agency (VITA) offers an enhanced, interactive audio and data conferencing service.  While D-term phones allow for up to three people to communicate together in a conference call, VITA provides  reliable, flexible, widespread, and easy-to-use functions to accommodate as many as fifty.  It supports large-scale event services, reservation-less conferences around the clock, operator-assisted conferences and even hosting business meetings via the internet. (Data Conferencing)   
Instant Meeting:
On-demand conferencing allows users to initiate a conference twenty-four hours a day, seven days a week, without the need to make a reservation.  Holding an audio or data conference is as simple as the user dialing his or her personal number and entering a conference code. 
Who can use this Service?
How can I get this Service?
University Conferencing Services can only be obtained through the Telecommunications Department.
Where can I get Help/Support?
For assistance, please call us at (540) 568-6471 or send email to telecom@jmu.edu.
Office Call-In Hours:
8:00 am - 5:00 pm, Monday through Friday
Office Walk-In Hours:
8:00 am - 5:00 pm, Monday through Friday
1021 S. Main Street, MSC 5732

Telecom Office Phone:
(540) 568-6471
Telecom Office Email: 
telecom@jmu.edu
Campus Operator: 
(540) 568-6211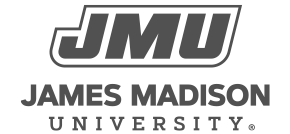 800 South Main Street
Harrisonburg, VA 22807
Contact Us