Overview
VITA Audio and Data Conferencing Card:
The Virginia Information Technologies Agency (VITA) offers an enhanced, interactive audio and data conferencing service.  While D-term phones allow for up to three people to communicate together in a conference call, VITA provides  reliable, flexible, widespread, and easy-to-use functions to accommodate as many as five-hundred.  It supports large-scale event services, reservation-less conferences around the clock, operator-assisted conferences and even hosting business meetings via the internet. (Data Conferencing)   
Reservation-less Conferencing:
On-demand conferencing allows users to initiate a conference twenty-four hours a day, seven days a week, without the need to make a reservation.  Holding an audio or data conference is as simple as the user dialing his or her personal number and entering a conference code. 
Operator-assisted Conferencing:
This feature-rich conferencing service makes it easy to customize conferences due to a live dialogue with an operator.  The expert operator manages the details so that the users can concentrate on delivering messages and conferencing among themselves. 
Event Services:
"Event services" combines the customization of a large-scale event call with the convenience of automated conferencing.  Participants join the conference call by entering a pass code, which eliminates the need for an operator to connect them. 
Data Conferencing:
This service permits users to host virtually any business meeting via the Internet.  It is easy, interactive and highly effective.  With Web access, the meeting center transforms the user's computer into a powerful online meeting forum that integrates the Web and a conference call.  Therein the host can communicate while sharing documents, presentations and applications with anyone, anywhere.
Who can use this Service?
How can I get this Service?
University Conferencing Services can only be obtained through the Telecommunications Department.
Where can I get Help/Support?
For assistance, please call us at (540) 568-6471 or send email to telecom@jmu.edu.
Office Call-In Hours:
8:00 am - 5:00 pm, Monday through Friday
Office Walk-In Hours:
8:00 am - 5:00 pm, Monday through Friday
1021 S. Main Street, MSC 5732
Phone: (540) 568-6471
Email: telecom@jmu.edu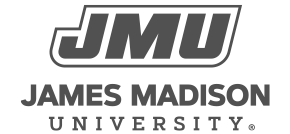 800 South Main Street
Harrisonburg, VA 22807
Contact Us