Wireless Guide - Apple iPad
JMU Wireless Network
Configuration for
Apple iPad
Screenshots in this guide were created using an iPad mini with iOS 9.0.
Devices with older iOS versions will look different from these examples but the steps are the same.
Connecting for the first time
Tap the Settings icon on the 
Home Screen to begin.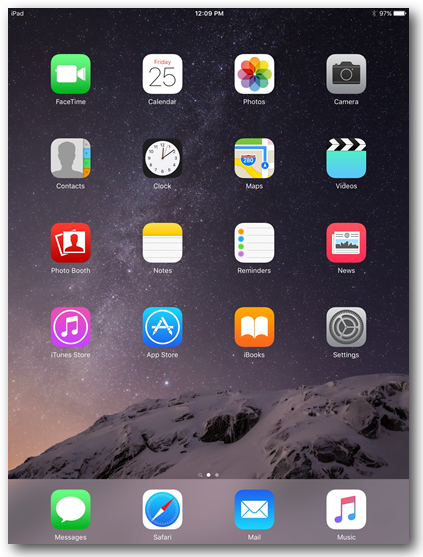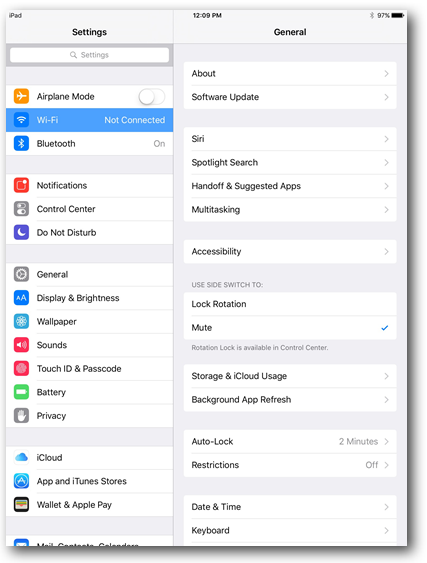 Make sure the Wi-Fi slider is set to on (it will be green), then tap JMU-Official-Wireless under CHOOSE A NETWORK...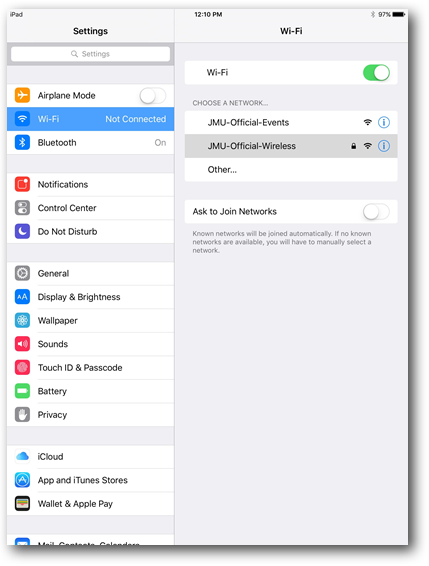 You will  then be prompted for your username and password. 
Enter your e-ID and password then tap Join, which will turn blue after you enter your password.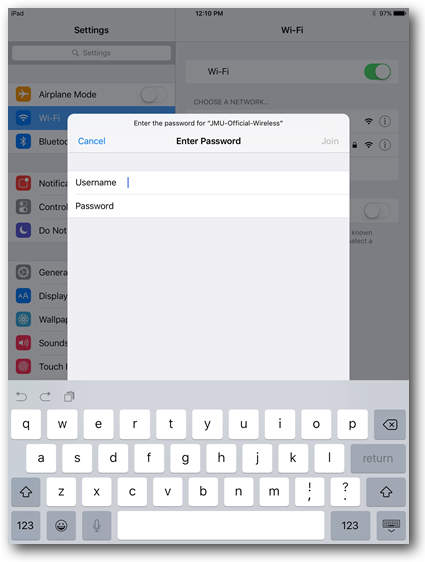 You will then be prompted to accept the authentication server's certificate to initiate encryption. This keeps your e-ID and password safe.
To accept the certificate for wireless.jmu.edu, issued by InCommon RSA Server CA (some devices may show AddTrust External CA Root), tap the Accept button.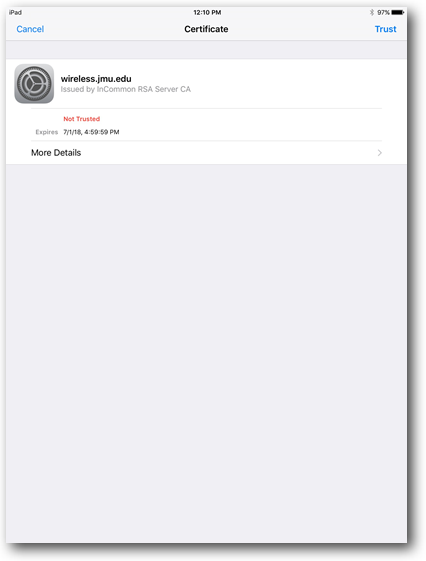 Your iPad will return to Wi-Fi and JMU-Official-Wireless will have a spinning indicator next to it as it attempts to join the wireless network.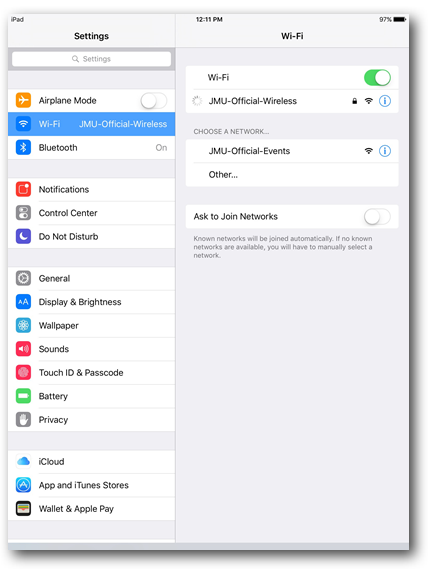 After successfully connecting to the wireless network, JMU-Official-Wireless will have a check mark next to it.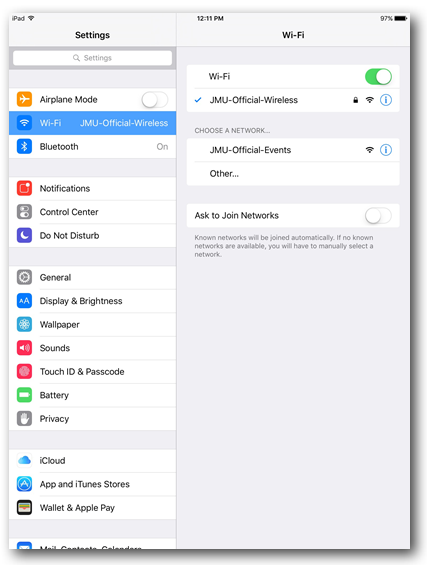 Reconnecting
If your iPad has previously connected to the JMU-Official-Wireless network, it will automatically attempt to join it again after waking from sleep or being rebooted.
Note the Wi-Fi icon next to the iPad text at the top.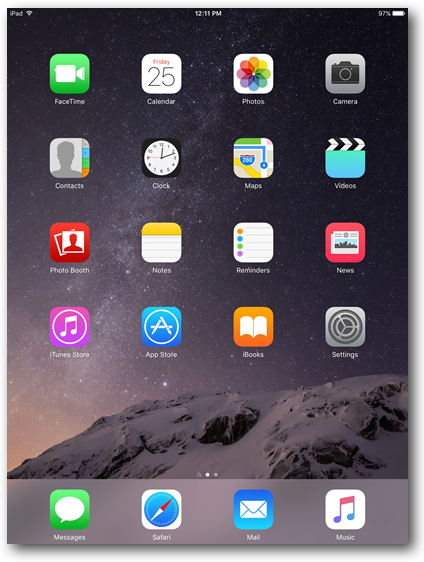 Remove connection settings
Should you need to change the username used to log in to the wireless network, you will need to remove the network settings and reconnect.
From Settings, tap Wi-FI.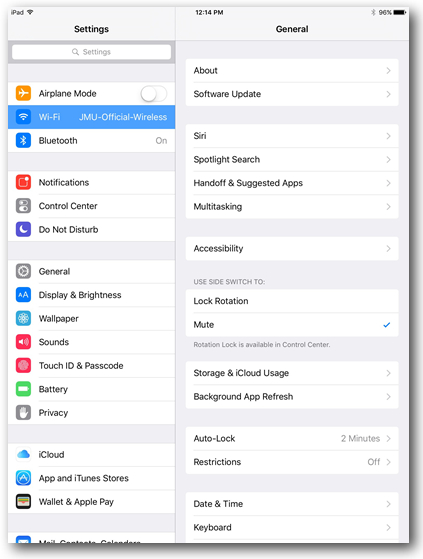 From Wi-Fi tap the circled i next to JMU-Official-Wireless.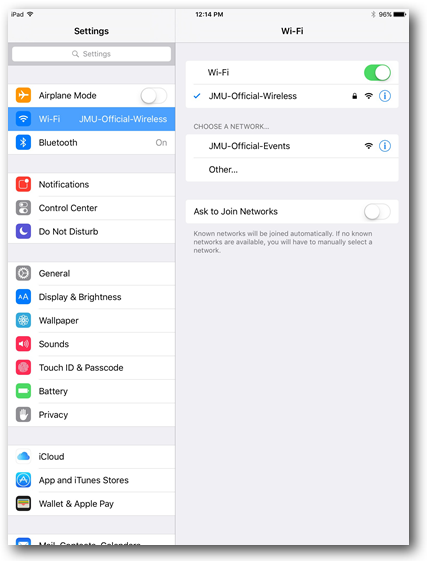 This will display connection details for the wireless network.  Tap Forget this Network at the top.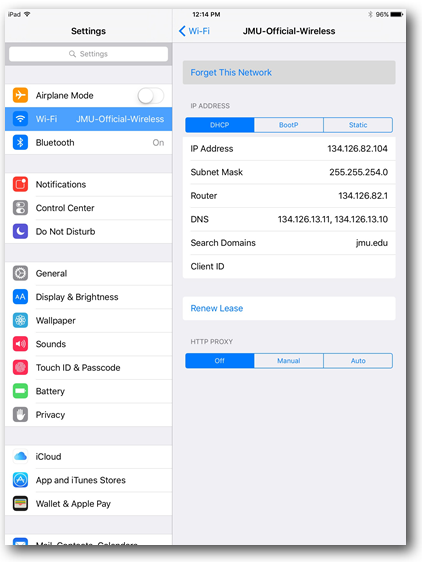 A confirmation will be displayed to remove the network settings and stop automatically joining it. Tap Forget to finish.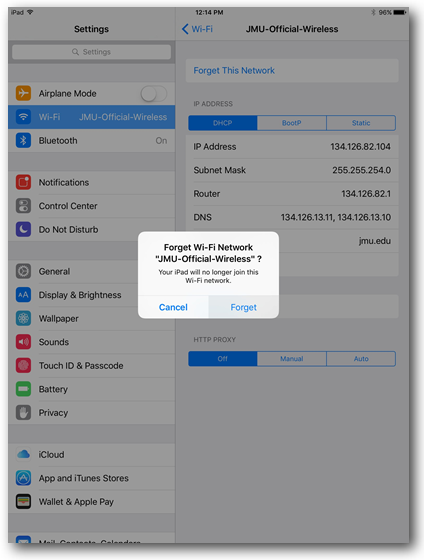 Troubleshooting
If your iPad stalls or appears to freeze after entering your username and password or accepting the wireless.jmu.edu certificate, press the Home Button to return to the Home Screen and begin the connecting process again. You may have to do this multiple times.