Configuring Outlook 2016 on Mac
October 16, 2019
In the Accounts window, you may either click the + to add a new Exchange account, or click the button next to Exchange or Office 365. Both will bring you to the next screen, where you will input your JMU email settings.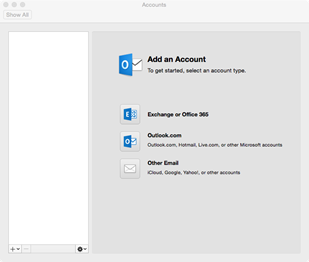 On the screen that appears, type your email address in the Email address field. In the User name field, enter JMUAD\ followed by your eID. Enter your eID password in the Password field.

Click Add Account.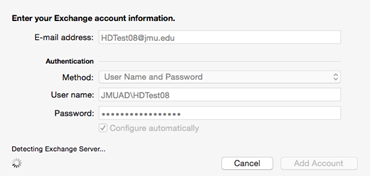 Once you have added your JMU Exchange email account to Outlook 2016, you will be presented with this screen. In the left column, a green dot next to the name of the account indicates that it added successfully.

Your mail, calendar, and contacts should automatically download. You may now close this menu and you will return to your 2016 inbox.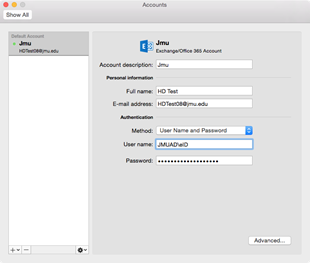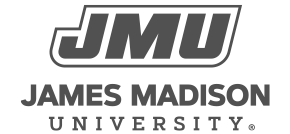 800 South Main Street
Harrisonburg, VA 22807
Contact Us