Managing Distribution Lists
This tutorial shows how to manage a distribution list in Outlook 2016 and in Outlook on the Web (OWA). The article assumes you are the owner of the Distribution List.
Managing Distribution Lists Using Outlook 2016 (PC)
Click on Address Book on the home tab of the ribbon.

Search the Address Book for the name of your Distribution List.
Double click on the list, or right-click and choose Properties.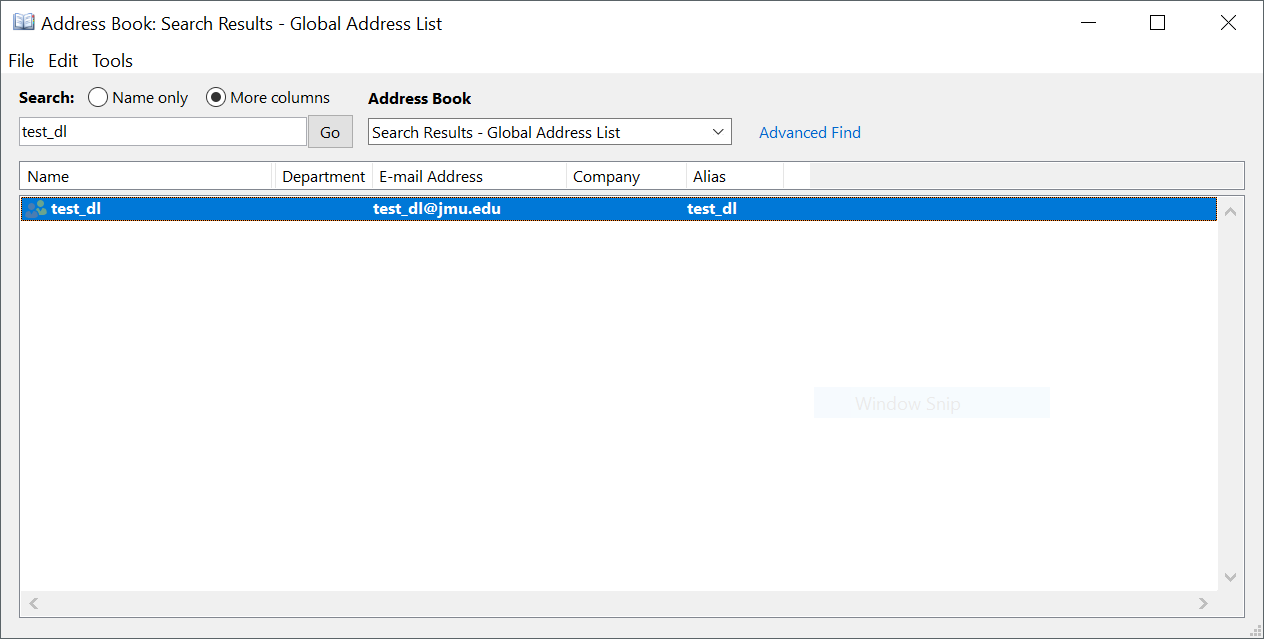 In the window that appears, click Modify Members.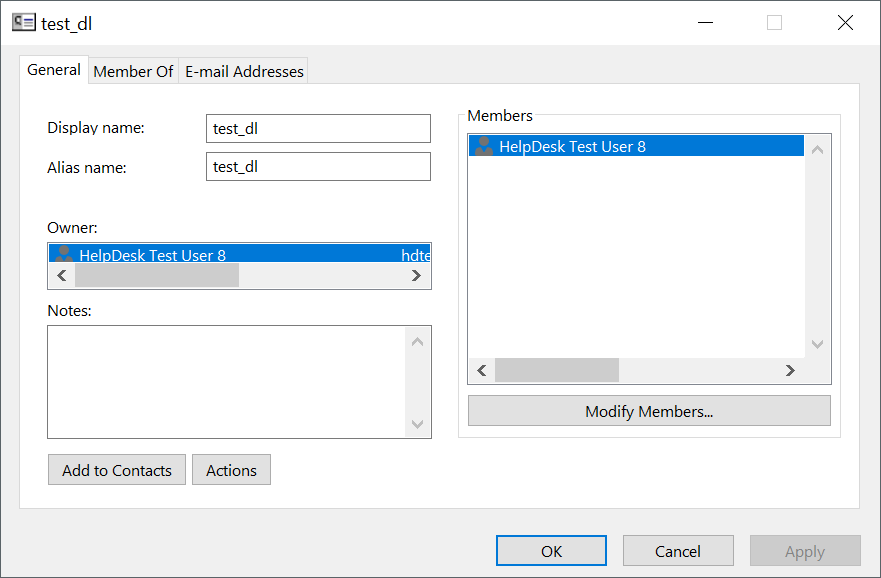 In the Contact Group Membership window, select Add.

Search for your user and click OK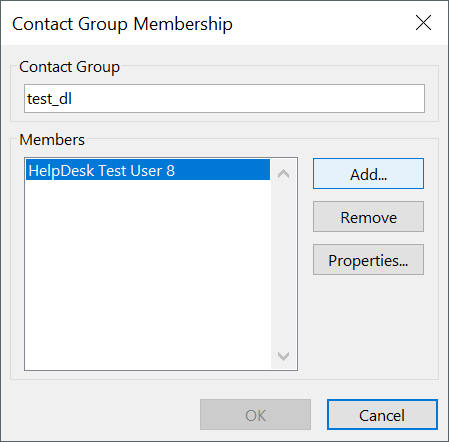 Managing Distribution Lists in OWA
Click on the gear in the top right corner. In the drop down menu that appears, click Options.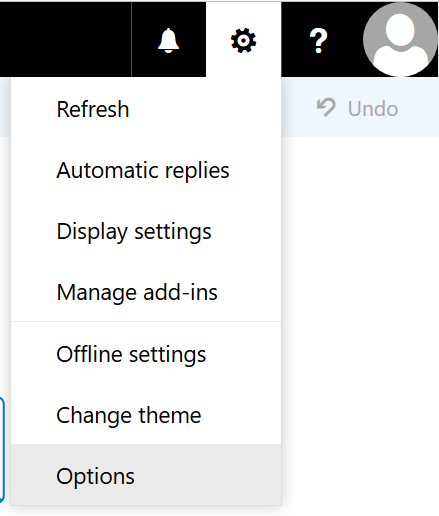 When the options screen appears, select Distribution Groups from the General section of the left sidebar.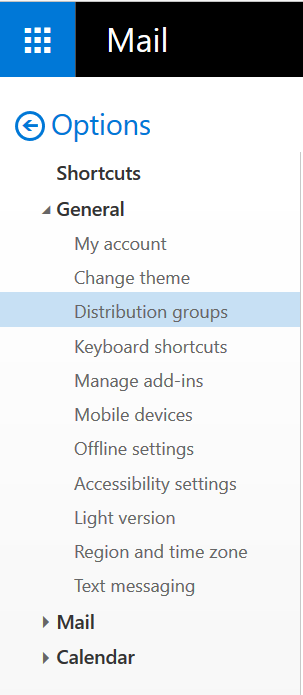 In the section that appears click the name of the Distribution List, under the "Distribution groups I own" section at right. Then click the pencil icon above the list.

In the Members window that appears, click the + to add members, or select a member and click the – to remove members.