Configuring Mac Mail on Sierra
June 4, 2019
Mac Mail on Sierra (OS Sierra) can be configured to connect to Exchange. These instructions are for setting up Mac Mail for the first time. If you need to add an additional account, you can do so from the System Preferences pane "Internet Accounts."
Note: Shared Mailboxes cannot be added to Mac Mail in this manner. If you need to manage a Shared Mailbox on a Mac, it is recommended that you use Outlook on the Web.
When opening Mac Mail for the first time, you will be prompted to set up a new account. Choose Exchange and then click Continue.
On the next screen, type your Name, Email Address, and eID password. Click Sign In.
You will be prompted to select which accounts you want to sync. All options are checked by default.
Click Done.
If you would like to see your Exchange calendar in iCal or your Exchange contacts in Contacts, you can select these options here. It is possible to configure these services later.
Your mail will start to sync. If you need to see a list of your folders, you can click the Mailboxes button at the top of the email list.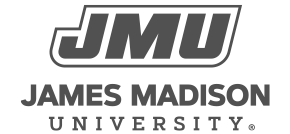 800 South Main Street
Harrisonburg, VA 22807
Contact Us