This tutorial will explain how to open a shared calendar or resource and add it to your profile in Outlook 2016 for Mac. There are two ways to do so, and both are shown below.
With Outlook open click File, then select Open & Export, and click Other user's folder.
OR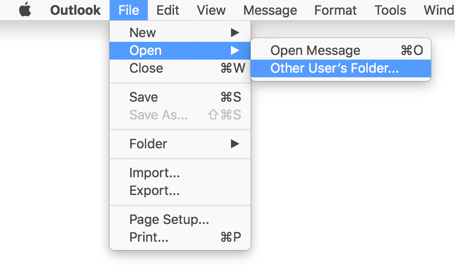 Click on Open Shared Calendar from the Home section of the ribbon. This button is located just to the right of the day/week/month buttons.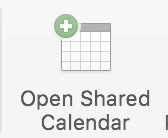 In the box that appears, search for the user for whom you want to add their calendar. Select the user from the list. If you used the initial method mentioned in step 1, be sure to select "Folder Type: Calendar" from the drop down.

Click Open.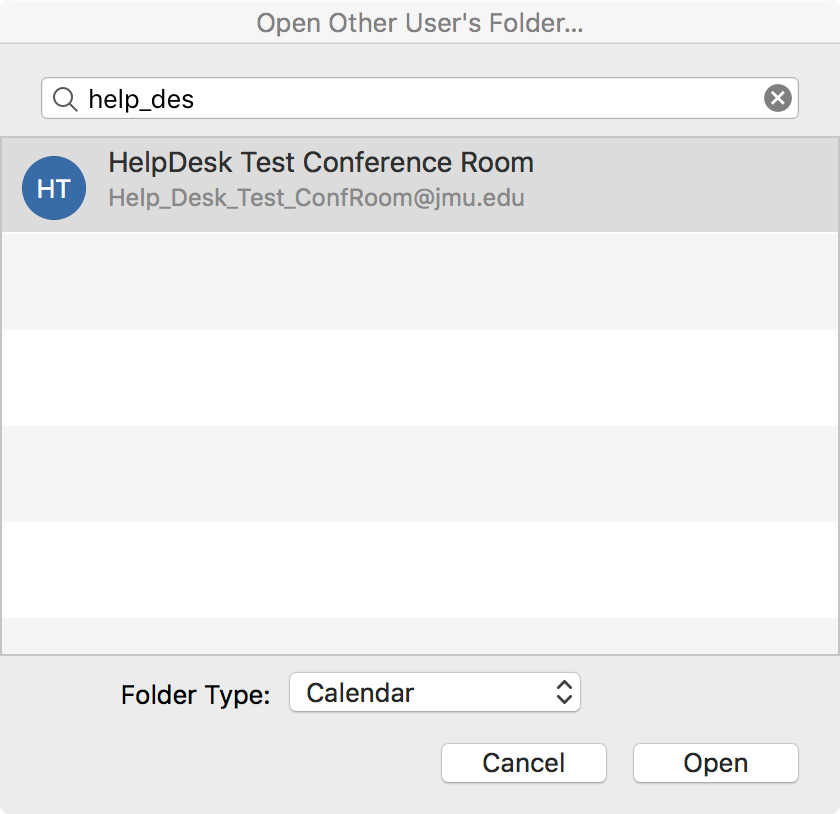 The calendar will now appear on the left sidebar of your calendar list, under "Shared Calendars".
Note: You must have a permission level of Reviewer or higher in order to add a calendar to the sidebar.