Accessing Shared Mailboxes: Outlook 2016
This tutorial explains the two methods for accessing a shared mailbox in Outlook 2016 for Mac. Users with Full Access to the mailbox should use method 1. Those who have folder level access to the mailbox should use method 2. If you do not know what your access level is, start with method 1.
Method 1
Select Outlook from the menu bar and choose Preferences.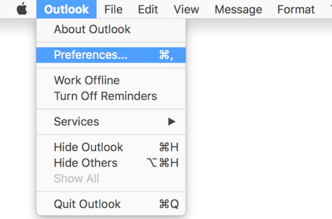 In the Outlook Preferences menu that appears, click Accounts.

In the Accounts menu, click the + and select New Account from the drop down that appears.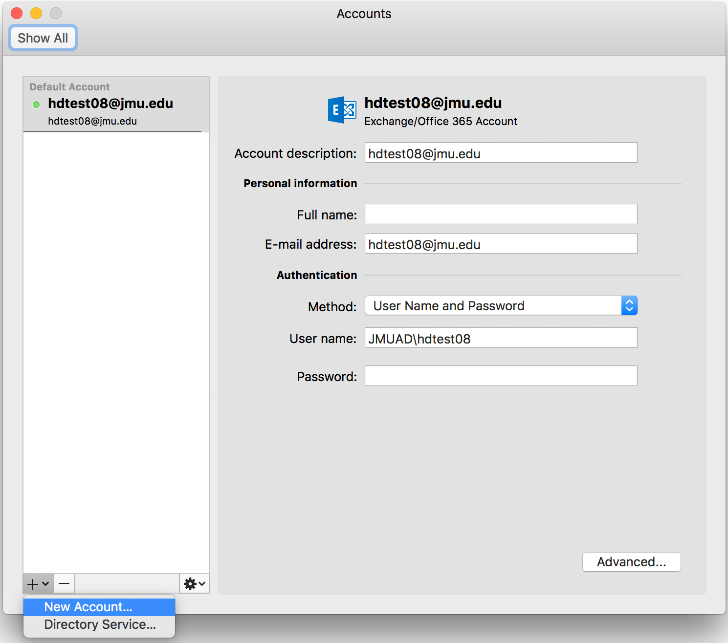 Leave the Method field as "Username and Password".

In the E-mail Address field, type the address of the shared mailbox.

In the "Domain\user name or email" field, type JMUAD\ followed by your eID.

Type your eID password in the "Password" field.

Click Add Account. *If prompted, enter Server name as exchange.jmu.edu.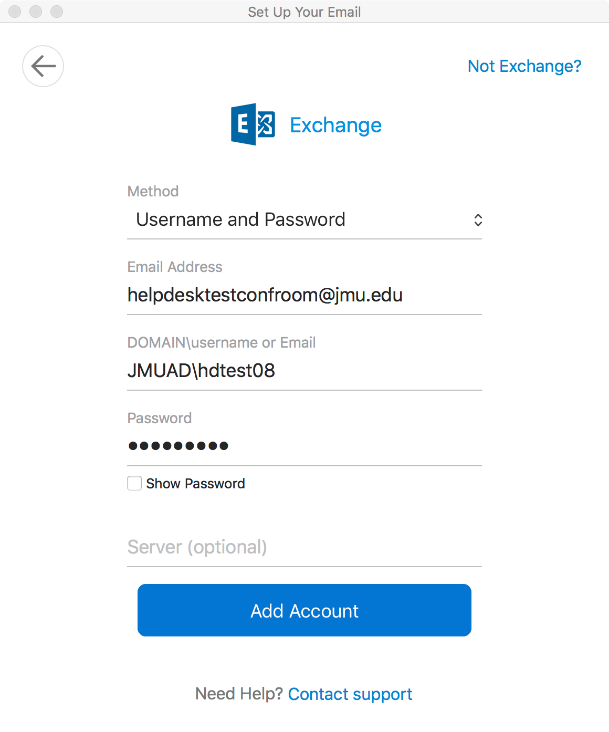 The account will appear in the left column of the Accounts window. After closing this window you will see the shared mailbox in the folder list to the left.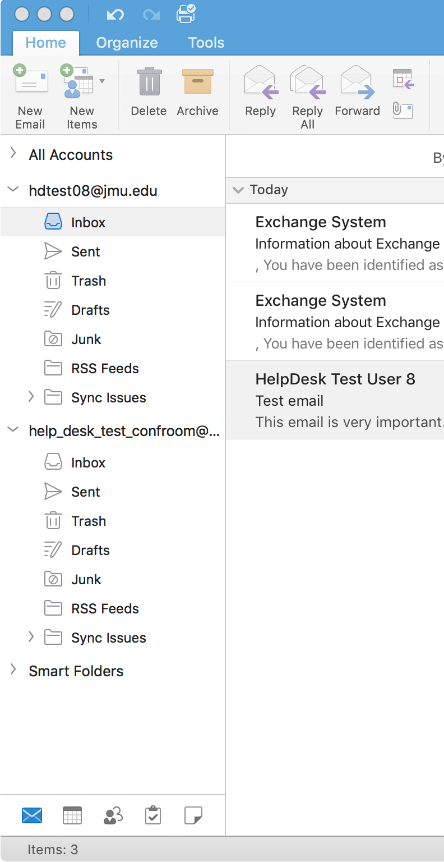 Method 2
If the first method did not work, a mailbox owner most likely gave you folder-level access. The method for viewing this mailbox will have limitations. You will only be able to view the Inbox. Other folders (Sent Items, Deleted Items, etc) will not be viewable.
From the File menu, select Open from the contextual menu that appears. Then select Other User's Folder.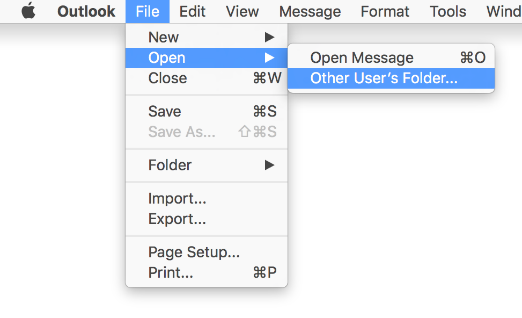 In the "User" field, enter the Shared Mailbox name. Click the arrows next to Folder Type and select Inbox from the contextual menu that appears. Click Open.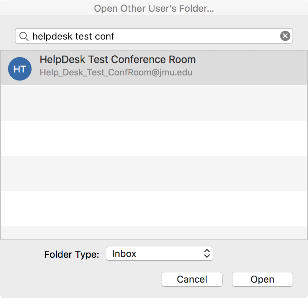 The mailbox will appear in the folder pane on the left below any previously existing mailboxes.

If you do not have correct permissions to the mailbox, a window will appear stating:
Outlook cannot open the folder. You do not have permission to open this folder. Contact [shared mailbox] for permission.