Hometown: Arlington, VA
Classification: Senior
Major: Graphic Design, Independent Scholars: Design and Society, and SMAD: Creative Advertising
Minor: Creative Writing, Studio Art, Art History, and Honors Interdisciplinary Studies. 
Hobbies: Art, Podcasts, Typography, and trying to pet the quad cat or any cat really. 
Other JMU involvement: Madison American Advertising Federation( Creative Director), Madison Honors Leadership Council (Marketing Chair) , Kappa Pi, International Honors Art Fraternity (Secretary), Doghouse Film Production, and student representative for the Honors Council. 
Communication Center favorite:  It's so much fun to learn about different topics and perspectives through the people that come in and share their work! I also love working with each student to find their own individualized ways to create and present, so that they feel more comfortable with their own communication and presentation process.
Communication Center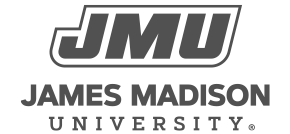 800 South Main Street
Harrisonburg, VA 22807
Contact Us