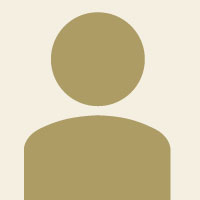 Teaching & Research Interests
Heterogeneous agent-based models of the macroeconomy and economic business cycles

Tax policy

Exchange rate forecasts

Income dynamics

Local earned income tax credits

Inefficiencies in the living wage

Macroeconomic impacts of early childhood education
Education
Ph.D., City University of New York-Graduate Center (Economics)
B.A., University of Rochester (Economics; Environmental Studies)
Positions Held
Associate Professor, James Madison University, 2015-Present
Assistant Professor, James Madison University, 2009-2014
Visiting Instructor, Skidmore College, 2007-2009
Substitute Instructor, Brooklyn College,2006-2007
Adjunct Lecturer, Baruch College, 2005-2006
Adjunct Lecturer, The City College of New York, 2004-2006
Employment Policies Institute, Research Director and Senior Staff Economist, 1999-2003
Nathan Associates, Research Assistant, 1998-1999
Select Publications
"The Predictive Power of Survey-Based Exchange Rate Forecasts: Is There a Role for Dispersion?" with Nevin Cavusoglu. Journal of Forecasting, 2015 Vol. 34(5), 337-353.
"A Multifactor Residual Model Examining Macroeconomic Factors and Earnings Volatility," Atlantic Economic Journal, 2015, Vol. 43(2), 229-245.
"Tax Credits for Residential Energy Efficiency: An Evaluation Using Individual Taxpayer Data," with Molly F. Sherlock. Eastern Economic Journal, 2015 (Forthcoming).
"Fiscal Policy and Business Cycle Characteristics in a Heterogeneous Agent Macro Model," Journal of Economic Behavior and Organization, 2013, Vol. 92: 224-240.
"The 'Poverty Trap' and Living Wage Laws," with Richard Toikka and Aaron Yelowitz. Economic Development Quarterly, Feb 2005, Vol. 19: 62‐79.