CIS and BSAN - Architecture, Networking and Security
October 16, 2020

Many CIS grads work in areas such as Enterprise Architectures or Cyber Security. Several courses in the CIS major prepare students for this specialty.
The Architecture, Networking, and Security (ANS) technical competency includes the following core courses:
CIS 304 Enterprise Architectures
CIS 301 Operating Systems and Server Administration
CIS 320 Computing and Telecommunications Networks
The following are electives in the ANS technical competency
CIS 424 Computer Security Management
CIS 425 Network Defense and Analysis
CIS 428 Mobile Computing and Security
College of Business - CIS and BSAN
Hours of operation:
Mon - Fri: 8 a.m. - 5 p.m.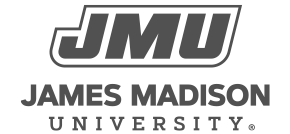 800 South Main Street
Harrisonburg, VA 22807
Contact Us