VP of Talent Marketing, Wasserman Media Group
Ted Yeschin graduated from JMU in 2000 and is now the Vice President of talent marketing for Wasserman, a leading sports and entertainment marketing agency.  Ted is a sports marketing expert with recognized ability to develop and execute creative sales and marketing strategies for athlete endorsements, team sponsorship sales, ticket sales, and events.  He works with superstars like Anthony Davis, Russell Westbrook, Alex Morgan, Andrew Luck and Giancarlo Stanton, among others, connecting them with some of the world's best brands.  Prior to working on the talent side at Wasserman, Ted helped oversee business operations of the Wasserman owned Los Angeles Avengers (AFL Team) as Director of Corporate Partnerships and sold for a variety of properties while at Wasserman including the NFL, MLB, the AVP, Strikeforce MMA and the Los Angeles Memorial Coliseum.  Ted grew up in NYC and Virginia Beach and currently resides in Manhattan Beach, California with his wife Kate and their two young sons. 
College of Business
Hours of operation:
Mon - Fri: 8 a.m. - 5 p.m.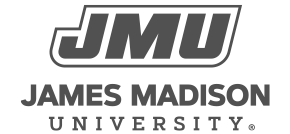 800 South Main Street
Harrisonburg, VA 22807
Contact Us