Founder, CFO & COO, Celerity IT, LLC

Lewis Waters has more than 25 years of experience providing financial, operational and management expertise to entrepreneurial companies. He is the founding partner of several companies where he has served in many different roles.
He currently serves on the board at Xcelerate Solutions, his government contracting firm whose mission is to enhance the security and resilience of America's personnel, physical and cyber-infrastructure. His commitment to the fundamentals of executing a well-defined strategy, maintaining healthy profit margins and making sound investment decisions has been a critical factor in Xcelerate's success.
In his most recent exit, Waters guided his commercial IT services firm, Celerity, from its formation in 2002 through growth to $83M.  Before founding Celerity, Lewis was the CFO for Acuity Technology Services. He was instrumental in adding layers of increasing sophistication, responsiveness and productive capacity to Acuity's financial and operational needs during its rapid growth and highly successful sale.
Waters holds a B.S. in accounting from James Madison University ('91) and an MBA from Virginia Tech.
Lewis is a member of the College of Business Board of Advisors.
College of Business
Hours of operation:
Mon - Fri: 8 a.m. - 5 p.m.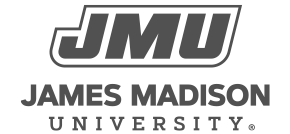 800 South Main Street
Harrisonburg, VA 22807
Contact Us