Chairman & CEO, Playa Hotels & Resorts

Bruce Wardinski is the chairman and chief executive officer of Playa Hotels & Resorts (Playa). Playa is the owner of all-inclusive resorts located in Mexico and the Caribbean. Wardinski has served in his current position since founding Playa in early 2006.
Previously, Wardinski was CEO of Barceló Crestline Corporation; chairman of the board of Highland Hospitality Corporation; chairman, president and CEO of Crestline Capital Corporation; senior vice president and treasurer of Host Marriott Corporation; and served in various other capacities with Host Marriott and Marriott Corporation. He graduated with honors from the University of Virginia with a B.S. degree in commerce and earned an MBA degree in finance from the Wharton School of Business at the University of Pennsylvania.
Wardinski currently serves as chairman of the ServiceSource Foundation, serves on the Board of Directors of the Wolf Trap Foundation for the Performing Arts, is a member of the George Mason University Foundation Board of Trustees and is a member of the James Madison University College of Business Board of Advisors.
Wardinski serves as a director of DiamondRock Hospitality Company and previously served as director of privately-owned international resort company Kerzner International.

Bruce is a member of the College of Business Board of Advisors.
College of Business
Hours of operation:
Mon - Fri: 8 a.m. - 5 p.m.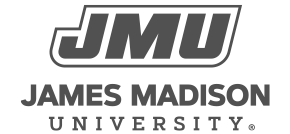 800 South Main Street
Harrisonburg, VA 22807
Contact Us