VP, Chapman Cubine + Hussey (CCAH)

Lynn Waller is the Vice President of Chapman Cubine + Hussey (CCAH) in the Washington DC area.
CCAH is one of the most widely-recognized names in nonprofit direct response fundraising. Through CCAH, Lynn has lent her expertise to a wide range of causes and organizations, including the Airline Owner and Pilots Association, the Democratic National Committee, Terry McAuliffe for Governor, the Democratic Governors Association, Phoenix Children's Hospital, and AARP.
Lynn graduated from James Madison University with a BBA in Business, Management, Marketing, and Related Support Services.
College of Business
Hours of operation:
Mon - Fri: 8 a.m. - 5 p.m.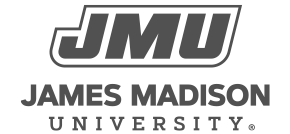 800 South Main Street
Harrisonburg, VA 22807
Contact Us