Founder, SOLitude Lake Management Company

Member since: Fall 2015
Kevin Tucker started SOLitude Lake Management in 1998 to focus on the growing need for adequate management of lakes, reservoir and stormwater retention ponds and the preservation of our natural resources. Since its inception, SOLitude Lake Management has grown into the preeminent water resource management company in the country, servicing clients in thirty-eight states. In late 2017, SOLitude was acquired by a publicly traded company from the UK, and Kevin remained with the company as CEO until the end of 2019. He currently serves as an advisor to their executive team, while also providing consultative support to key branding, M&A, innovation, international expansion and community outreach initiatives.
Kevin is also president of Tucker Development Corporation, which serves as the management arm of his private equity and real estate investments, primarily focused on small to midsize privately held ventures, where he often also serves on the board or executive committee. Kevin's most recent ventures and investments include telecom and managed solutions, residential real estate rehabilitation, environmental innovation, water treatment, pharmaceuticals, gaming hardware, craft beverage and agrotourism projects. He earned a B.B.A from James Madison University's College of Business in 1993 and currently serves on the Advisory Council of the Gilliam Center for Entrepreneurship.
College of Business
Hours of operation:
Mon - Fri: 8 a.m. - 5 p.m.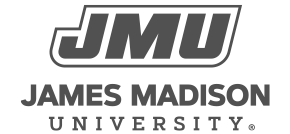 800 South Main Street
Harrisonburg, VA 22807
Contact Us