As chief operating officer of Cherry Bekaert LLP, Kurt Taves is charged with overseeing the firm's tax, assurance and advisory service lines, which includes aligning the delivery of the shared services to the service lines. He is a member of Cherry Bekaert's executive management team and is based in the firm's Virginia Beach office.
With over 30 years of experience, Taves provides sophisticated, proactive tax consulting and planning to a diverse set of clients including real estate development, investment and construction companies. In addition, he assists clients with executive recruitment, financing arrangements and general business matters.
Taves previously served as the managing partner of Cherry Bekaert's Hampton Roads practice, the firm's tax services practice and as the leader of the firm's real estate and construction industry group.
Taves received a B.B.A. in accounting from James Madison University. He is a member of the American Institute of Certified Public Accountants and the Virginia Society of Certified Public Accountants. Taves previously served as the treasurer of the Portsmouth Community Foundation, president of the Hampton Roads Estate Planning Council, member of the Board of Trustees for Nansemond Suffolk Academy and past treasurer of the Central Business District Association of Virginia Beach.
Kurt is a member of the College of Business Board of Advisors. 
College of Business
Hours of operation:
Mon - Fri: 8 a.m. - 5 p.m.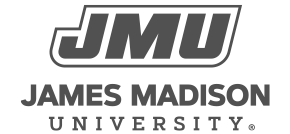 800 South Main Street
Harrisonburg, VA 22807
Contact Us