People Technology Leade, Klaviyo

Molly Shea is the People Technology Lead at Klaviyo, a marketing software company helping growth-focused eCommerce brands drive more sales with super-targeted, highly relevant email, Facebook and Instagram marketing campaigns.
Prior to Molly was a Global HR Technology Lead at Tenable, the global Cyber Exposure Company in the Columbia, Maryland area.  Molly was a Global Major Accounts Senior Consultant in IBM's Workday practice where she led large global complex clients through HR transformation and the Workday implementation process. Her previous experience also includes time at Carnegie Mellon University on their HRIT team and Ciber as a Business Intelligence and Analytics Consultant.
Molly Graduated from James Madison University with a BBA in Marketing and a minor in Computer Information Systems.
College of Business
Hours of operation:
Mon - Fri: 8 a.m. - 5 p.m.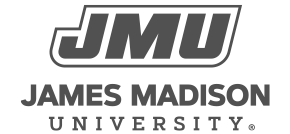 800 South Main Street
Harrisonburg, VA 22807
Contact Us