Founder & CEO, Strategic Enterprise Solutions, Inc., Great Falls, VA

Member since: Fall 2011
Marketing, '88
John Rothenberger is the founder of Strategic Enterprise Solutions, Inc. (SE Solutions). He is a successful repeat entrepreneur and talented business executive with over 18 years of startup and executive leadership, strategic business planning, technology, and management experience.
John is very active in the entrepreneurship and business community. He mentors regularly and created and co-teaches a senior-level undergraduate entrepreneurship class. John graduated from James Madison University (JMU) and currently serves as the Chairman of the Advisory Board for the JMU Center for Entrepreneurship. He previously served for over a decade on the JMU Executive Advisory Council and was the universities first Entrepreneur-in-Residence. John is also a University of Pennsylvania Wharton School Business Fellow.
College of Business
Hours of operation:
Mon - Fri: 8 a.m. - 5 p.m.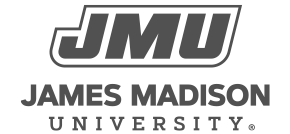 800 South Main Street
Harrisonburg, VA 22807
Contact Us