Executive VP of Human Resources, Visa, Inc.

Michael P. Ross is executive vice president of human resources for Visa Inc. In this role he is responsible for managing all human resources functions in the organization, including talent management, staffing, compensation and employee relations, as well as developing effective retention, diversity and performance management strategies. Before joining Visa in January 2013, Ross was the chief talent and rewards officer for HP.
Prior to joining HP, Ross worked in Merrill Lynch's human resources division in New York and London. Additional experience includes working at Morgan Stanley as managing director of compensation and benefits and as senior consultant at The Segal Company. Ross began his career with NationsBank in Richmond, Va.
Ross earned a B.B.A. in finance from James Madison University and has an M.S. in international employment relations and human resource management from the London School of Economics and Political Science.
Michael serves on the College of Business Board of Advisors.
College of Business
Hours of operation:
Mon - Fri: 8 a.m. - 5 p.m.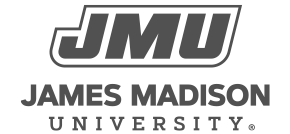 800 South Main Street
Harrisonburg, VA 22807
Contact Us