Sr. VP of Corporate Audit Services, PRA Group, Inc.

Neal Petrovich is Senior Vice President of Corporate Audit Services for PRA Group, Inc., a publicly traded company that engages in the acquisition and collection of nonperforming loans globally. In his role, he leads PRA's global internal audit function. He joined PRA in 2010 as Senior Vice President of Finance and has over 30 years of professional experience in the financial services industry.
Before joining PRA, Petrovich served as Executive Vice President and Chief Financial Officer for three publicly traded banking institutions over a twenty-year period. Prior to his banking career, Mr. Petrovich worked in the public accounting profession with Ernst & Young. He is a certified public accountant.
Neal has served on a variety of professional organizations, including the FASB Small Business Advisory Committee, the American Bankers Association's Accounting Committee, the American Bankers Association's SEC and Corporate Governance Committee, and the Virginia Bankers Association's CFO Committee. He also served on the faculty of the Virginia Bankers Association School of Bank Management.
Neal has a bachelor's degree in Accounting from James Madison University. He previously served on the JMU Parents Council.
Neal is a member of the College of Business Board of Advisors.
College of Business
Hours of operation:
Mon - Fri: 8 a.m. - 5 p.m.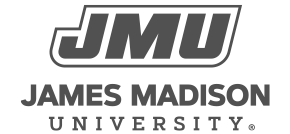 800 South Main Street
Harrisonburg, VA 22807
Contact Us