President, ePlus Government, Inc.

Andrew Norton is President of ePlus Government, inc., a wholly owned subsidiary of ePlus, inc.  Andrew focuses on managing the company's customer and vendor lease solutions for the higher education and local/state/federal government markets.  He and his team work with technology manufacturers and service providers to structure and underwrite lease and extended payment plans for large technology infrastructure projects and other capital asset acquisitions.  He has worked extensively to develop industry-leading payment solutions for software and service contracts that are traditionally not financeable.  Combining a unique understanding of both government acquisition regulations, financial modeling, and banking structure, Andrew and his team have structured more than $2 billion in financing transactions.   
Andrew has been in the lease finance industry for more than 22 years and holds a BA in Finance from James Madison University as well as an MBA from Virginia Polytechnic Institute and State University.
Andrew is a member of the College of Business Board of Advisors.
College of Business
Hours of operation:
Mon - Fri: 8 a.m. - 5 p.m.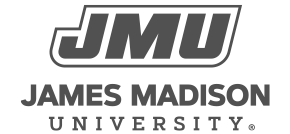 800 South Main Street
Harrisonburg, VA 22807
Contact Us