Charles T. May, Jr. ('83)
CEO and Managing Partner, Cooke & May, LLC

Charles T. May, Jr. retired from the Naval Criminal Investigative Service (NCIS) in 2018 and the U.S. Army Reserves in 2013 to become the CEO and Managing Partner for Cooke & May, LLC., a 45-year-old family property management enterprise started by his father Charlie and uncle Alonza.
In NCIS, May was selected as a member of the distinguished Senior Executive Service, and named as the executive assistant director for Atlantic Operations in 2014. In this position, as only the second African American SES in the history of NCIS, he oversaw all investigations and operations of seven NCIS field offices and numerous subordinate elements located throughout the Eastern United States, Africa, Europe, the Middle East, Caribbean Islands and aboard carrier and expeditionary strike groups based on the East Coast.
As a mobilized reservist, he served in support of Operation Desert Storm, Operation Enduring Freedom and Operation Iraqi Freedom. Upon retirement in 2013, he received the Defense Meritorious Service Medal.
May earned a bachelor's degree in communication arts from JMU and a master's degree in organizational and military leadership from the American Military University. He and the Ole School Group continue to provide yearly scholarships to underrepresented students attending JMU. He received the National Mentorship award in 2019 from Access Minority Inc., and the Superior Civilian Service Award in 2018.
Charles is a member of the College of Business Board of Advisors.
College of Business
Hours of operation:
Mon - Fri: 8 a.m. - 5 p.m.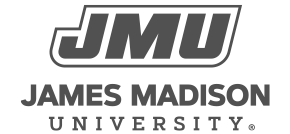 800 South Main Street
Harrisonburg, VA 22807
Contact Us