President, Spine - Stryker

Eric Major is the President of Spine - Stryker. Spine - Stryker is a global leader of complex spine and minimally invasive solutions focused on achieving three-dimensional Total Body Balance. Their spine business unit offers one of the most comprehensive and diverse product portfolios, including their leading 3D-printed technologies, enabling surgeons to provide their patients with treatment options. Their products include implants, instruments, and biologic solutions for the cervical, thoracic and lumbar spine.
Prior to his current position, Eric served as president, CEO and co-founder of K2M, Inc., a fast-growing global medical device company focused on developing innovative surgical solutions for the most complex spinal pathologies. Major previously co-founded and served as the president and chief executive officer of American OsteoMedix Corp.(AOM), a minimally invasive spinal device company that was acquired by Interpore Cross International in 2001.
Eric has over 20 years of experience in the spine industry and was the 2010 recipient of the Entrepreneur of the Year Award for Emerging Technologies in the Greater Washington, D.C. region. Major is a member of the AdvaMed CEO Advisory Council and is active in the local community, serving on the Loudon Small Business Development Center Board of Directors, as well as the Board of Trustees for the Westmoreland Davis Memorial Foundation, Inc., a local historic preservation organization.
Eric received a B.S. degree in political science from James Madison University in 1991.
Eric is a member of the College of Business Board of Advisors as well as the Entrepreneurship Board of Advisors.
College of Business
Hours of operation:
Mon - Fri: 8 a.m. - 5 p.m.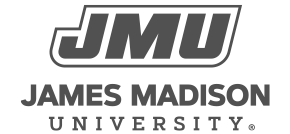 800 South Main Street
Harrisonburg, VA 22807
Contact Us