Marketing Consultant, CPG Brands

Member since: Fall 2020
Laura Kuykendall is vice president of Marketing for the Food & Flavorings division of Frontier Co-op. She has nearly 30 years of consumer packaged goods brand leadership and innovation experience, managing large CPG portfolios and early stage brands. Laura has worked with Shady Brook Farms, Snyder's of Hanover, Annie's Homegrown, Applegate Farms, Boulder Brands and Popcorners. She has also worked in private equity with Factory LLC, invested in early stage brands such as Honey Stinger, Pipcorn and Stuffed Puffs and partnered with them to rapidly scale their business.
In addition to her advisory work with Gilliam Center for Entrepreneurship, Laura is also on the board of advisors for Buddha Brands in Canada and serves as a mentor for Startup Shenandoah Valley (S2V). James Madison University is a family affair for the Kuykendall family: Laura holds a B.A. in communication ('88) and an MBA ('99) from JMU. She met her husband, David ('88), at JMU, and both their children went to JMU—Ariel ('13, '14M) and Joseph ('16).
College of Business
Hours of operation:
Mon - Fri: 8 a.m. - 5 p.m.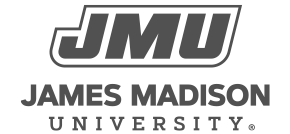 800 South Main Street
Harrisonburg, VA 22807
Contact Us