Club Manager, Farmington Country Club
Brandon was born and raised in Scottsville, Virginia. He grew up working in restaurants and has always had a passion for the service industry. He graduated from James Madison University in 2009 with a B.B.A. in Hospitality and Tourism Management. Brandon started his career at Farmington Country Club in Charlottesville, V.A. in the summer of 2008. Brandon became the Club Manager in July 2017, overseeing all Club operations. Brandon was the Food and Beverage Operations Manager for 4 years prior. Currently, Brandon serves on the James Madison University Hart School of Hospitality Sport and Recreation Management Advisory Board and Club Managers Association Virginia's Chapter Board. He is also an active volunteer with the Central Virginia Boys and Girls Club.
College of Business
Hours of operation:
Mon - Fri: 8 a.m. - 5 p.m.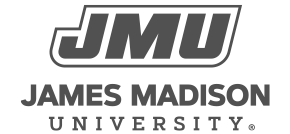 800 South Main Street
Harrisonburg, VA 22807
Contact Us