National Managing Director, Strategic Client Ventures, Deloitte Consulting

Schaffer Hilton currently serves as the national managing director of strategic client ventures for Deloitte Consulting in the U.S. as well as the U.S./Canada collaboration leader. He has 25+ years of consulting experience serving clients in various industries.
Hilton has a broad set of both leadership and client experiences in M&A, corporate strategy, operations, enterprise applications and custom developed applications.
In addition to Hilton's client experience he has also concurrently held several leadership roles. Most recently serving as the industry leader for Telecommunications, Media and Technology where his focus on innovation and creative partnerships multiplied the size and profitability of the practice.
Hilton graduated from James Madison University with a B.B.A. in management and an MBA in finance.
Hilton is a member of the College of Business Board of Advisors.
College of Business
Hours of operation:
Mon - Fri: 8 a.m. - 5 p.m.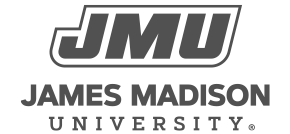 800 South Main Street
Harrisonburg, VA 22807
Contact Us